Traceroute: !P (Incompatible protocol)
How to fix !P (Incompatible protocol) error in traceroute
The !P respons means that the protocol is unreachable. This is usually due to security reasons.
Disable the firewall
On Windows systems
Disable the firewall on your Windows system:
Search for firewall.
Open the Windows Defender Firewall.
Click Turn Windows Defender Firewalloff.
Select Turn off Windows Defender Firewallfor private and public network.
Click OKto save changes.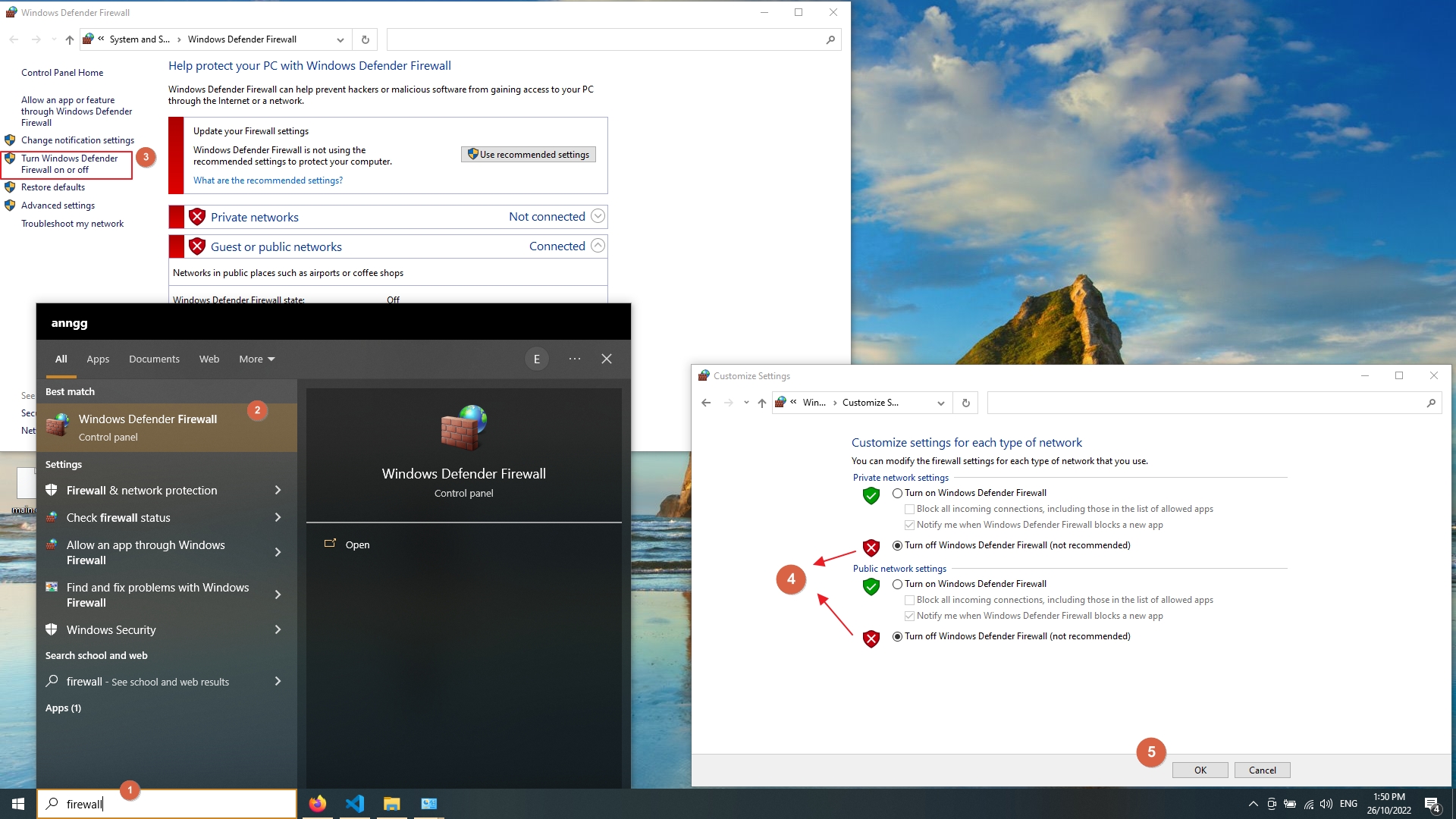 Restart your router
You can try to restart your network router.
Edit the hosts file
On Windows system
Click on File Explorer.
Enter C:\Windows\System32\drivers\etc in the search bar.
Right click on hostsand open it with a text editor.
Delete any entries that shouldn't be there.